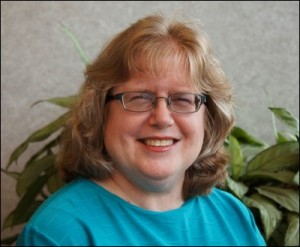 During the day Maureen uses a photomicroscope, capturing digital images of microscopic cells and tissues, seeing God's creation in a unique way. She writes Christian devotions and The Faithful Wanderer in her spare time.
Maureen is a former atheist who came to Christ through the Navigators while earning a biology degree at Michigan State University. Once a "hard-core unbeliever", she has insights to share about faith, plus a strong desire to encourage and strengthen God's people.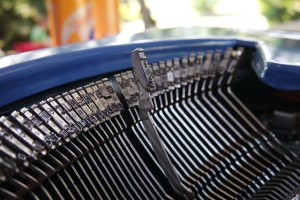 Maureen started writing professionally in early 2013. Within a few months she realized her new writing career was God's idea. During a spring conference that year, one of the leaders prayed, laying her hand on Maureen's shoulder. This woman, a complete stranger, immediately spoke two words; "Writer" and "Book." Gone are the days people could recognize scribes because of the ink stains on their fingers. The prophetic word "writer" encouraged Maureen tremendously; the other prophetic word, "book" terrifies her to this day.
This new direction has become an interesting journey, because Maureen's life leaks into her writing. Often her personal experiences become illustrations. This is a startling change for a semi-private individual, but she's determined to follow where God leads.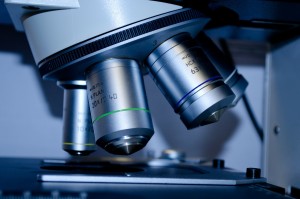 To read some of Maureen's devotions please visit the website christiandevotions.us and open the authors list. Click on 'Maureen Puccini' to access her devotions.
Pixabay.com is the source of both images, which are close-ups of a typewriter's type hammers and a microscope's objectives.