"There is no pit so deep, that God's love is not deeper still." Corrie ten Boom, Nazi concentration camp survivor and Christian author of "The Hiding Place."
Pit Dweller Series Summary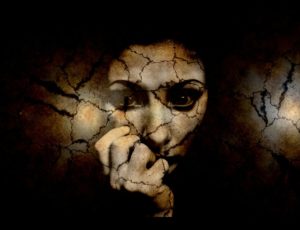 All of us have walked in dark places at one time or another. When a life-altering tragedy occurs, it's like a sinkhole suddenly collapses the sunny sidewalk beneath us. Dropping into a black pit filled with despair, fear and grief, we become reluctant pit dwellers.
 In December 2012, my brother Chris attempted suicide; he died five days later. The Pit Dweller Series is my testimony of God's goodness during that dark time.
Arriving in Michigan
Everything's dark in a pit dweller's life. There's no light—all you feel is agony.
Stepping off the plane in Michigan, I have never felt such dread. My only brother had attempted suicide and been transported to a Critical Care Burn Unit in Detroit.
I was terrified about what I would see. Burns disfigure people horribly and I had never been in a burn center in my life. With each footstep, my soul was whimpering, "I don't want to go there; I don't want to see Chris like this." But somehow, my feet continued to walk toward baggage claim.
And Jesus walked with me.
At that moment, I prayed some words based on Psalms 27:13;
"Lord, let me see the goodness of God in the land of the living."
Lord, please let me see shafts of sunlight as I wander through this darkness. My pit is bleak and full of pain; I need to see your goodness even here, in my personal hell.
The Holy Spirit answered by opening my eyes.
I truly believe that all the blessings I experienced over the next four days would have happened anyway. Jesus helps His people regardless of whether or not we notice. He even blesses the people who hate Him.
But I wouldn't have been aware of His hand in my life—if I hadn't prayed that prayer.
My First Michigan Blessing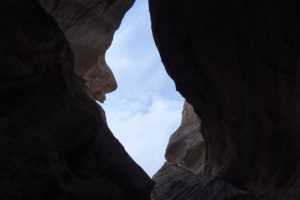 Nine months earlier, I'd met Colleen in my old hometown, when my mother died of a stroke. Colleen worked at the church Mom belonged to. She, Ralph and I instantly 'clicked.' and became fast friends.
Now I desperately needed her help. My shell-shocked mind grappled with the problem of even finding Detroit Receiving Hospital; I'd never heard of it. I get lost easily and at the time I didn't own a GPS. Even if I rented a car and had good directions, I was on 'emotional overload.' I couldn't deal with any more stress.
Colleen came to my rescue.
She met me at the airport and drove me right to the hospital. Turns out Colleen had worked as a singing telegram girl, delivering her telegrams all over Detroit. As she drove, Colleen even made me laugh as she told me one of her best stories. She had found her man eating dinner at a nice restaurant. Dressed as a homeless woman, she hailed him by name. Thanks to all the background information supplied, Colleen knew lots of details about his life. Her constant question was, "__________, don't you know me? Don't you remember __________?" Her conversation showed clear knowledge of his personal life, yet she was a complete stranger! And a nutty one at that!
Needless to say, her mark was totally bewildered. Finally, just before the restaurant staff moved forward to eject her, Colleen cried one more time, "DON'T YOU KNOW ME?" Then with a flourish she threw off her worn-out old coat and cried, "I'M YOUR FAIRY GODMOTHER!"
After she revealed her fairy godmother costume, everyone laughed and enjoyed the rest of her show.
Yes, Colleen was my first blessing in Michigan and she told me other stories too. As a seminary student, she'd done rotations in hospitals and found out she loved ministering to people in crisis. Her training made her a source of strength and comfort. to me. She knew how to minister to traumatized people and so did the Burn Center staff.
My Second Michigan Blessing
The Burn Center medical staff's honesty and compassion was my second blessing. They clearly understood they had two trauma patients, instead of just one. As Chris' sister, I needed care too. No nurse or doctor ever sugar-coated anything. Every question I asked received a gentle, yet truthful answer. Then they gave me time to absorb it all.
Chris suffered burns over 85% of his body. He was unconscious, heavily sedated and on a respirator because he had also suffered lung damage. I knew after that first talk with the doctor that my brother probably wouldn't survive, though the doctor didn't say so.
As the last living member of our immediate family, I also knew I'd have to make all the medical decisions about Chris' care.
I remember saying later to my husband Ralph, "I hate being a grown-up."
My Third Michigan Blessing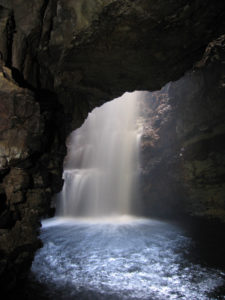 God's goodness followed me as I stepped into Chris' hospital room. I had dreaded this moment, fearing what I would see—then relief flooded in. 
Gauze completely wrapped around my brother's visible chest, arms and head—but the gauze didn't cover his face, because his features hadn't been burned. Even unconscious, with a breathing tube down his throat, Chris still looked like himself.
He wasn't visibly disfigured, like I'd feared.
During a later visit, a nurse did ask me if I wanted to be present while she unbandaged and treated my brother's wounds.
I didn't. There are some things you can never unsee.
All images from Pixabay.com
Please share or like this post