Summary of the Pit Dweller Series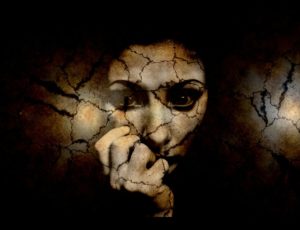 All of us have walked in dark places at one time or another. When a life-altering tragedy occurs, it's like a sinkhole suddenly collapses the sunny sidewalk beneath us. Dropping into a black pit filled with despair, fear and grief, we become reluctant pit dwellers. 
In December 2012, my brother Chris attempted suicide; he died five days later. The Pit Dweller Series is my testimony of God's goodness during that dark time.
A Tough Choice to Make
When I arrived at the Burn Center on Sunday, Dec 23rd, the doctor gave me a truthful assessment of my brother's condition.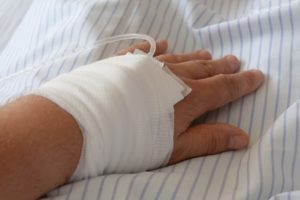 The fire had destroyed the blood vessels in his legs. In order to prevent a life-threatening infection, the doctors would need to schedule surgery the next day to amputate—but only with my permission. Chris' liver had gone into toxic shock; His body was experiencing kidney failure and smoke had damaged his lungs.
Chris was dying. The medical staff—until I told them to stop—would keep fighting a losing battle.
Gently, the doctor brought up the idea of Comfort Care for the first time.
If I authorized Chris to be put on Comfort Care, the nurses would stop doing all the procedures that kept my brother alive. He'd remain sedated and on the respirator, but all life-saving measures would be discontinued.
As the doctor said, "You would be putting him in God's hands."
Or, as an alternative, I could authorize the surgery for Monday morning. If I wanted to keep Chris alive a little longer, amputation would be the next step.
I had a critical choice to make and that's when my "unexpected gift" arrived.
An Unexpected Gift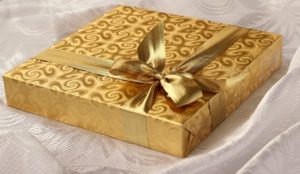 My cousin Susie showed up that morning at Detroit Receiving Hospital's Burn Center. Earlier I'd called my cousins and told them about Chris' attempted suicide. They lived 6 hours away, but unbeknownst to me, Susie had come to Detroit over the Christmas holidays, to visit her daughter. By God's design, Kelly had recently purchased a home just 20 minutes away from the hospital. While the nurse unbandaged and treated Chris' burns, Susie and I walked downstairs to get some food and catch up.
It felt good to have her company. Susie could always make me laugh. We talked for a long time. It seemed like hours before we were allowed back into Chris' hospital room. Later, my cousin invited me home for dinner. I could sleep over at her daughter's house and be only minutes away from the hospital.
Her offer was very tempting, but I had to refuse.
I desperately needed to use that time to seek God. I had some critical decisions to make.
Crisis Point
My major handicap was that I couldn't sense where Chris stood spiritually. The mountain of urgent prayer ascending to God in the last few days had been amazing. People who didn't even know us were crying out to the Lord for my brother's salvation. Me too. I prayed more frantically than anyone else, because I knew Chris' time on earth was fast running out.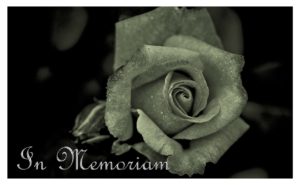 He was dying–that I could handle; but I just couldn't bear to lose him forever. Unless God changed his direction, my atheist brother would spend eternity in Hell. As an adult, Chris had never wanted anything to do with God; now he would get his wish—a permanent exile from God's presence forever.
I absolutely knew the Holy Spirit could save my brother. It didn't matter that he was unconscious. Yet my torment persisted; did my brother know Jesus' love and forgiveness yet? The stubbornness was all on Chris' side.
The next day would be Christmas Eve, so I asked my husband Ralph to drive up to Michigan. I didn't want to spend Christmas alone.
Some useless advice did come my way, from unexpected quarters, but during a phone call one Christian offhandedly asked "You're praising and worshiping God in Chris' hospital room, right?"
No.
Wandering around lost in my pit's dark passageways, I had completely forgotten the amazing power contained in honest praise and worship.
God's Light Breaks into My Darkness
Because of the other patients, I had to be a little quiet, but I immediately started to sing praises to the Lord. I'd gone to church every week for decades, but I could only remember the words to 4 songs. So I sang those same 4 songs over and over. In between, I paced back and forth, praising God, rejoicing both in His great deeds and His loving, all-powerful nature.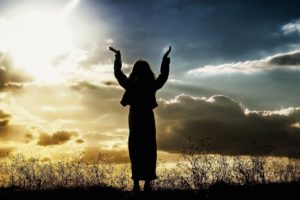 Done right, praise and worship is spiritual warfare. Of course, prayer is too. But now I started fighting my spiritual battle with a whole new array of weapons and tactics. Focusing my eyes solely on God for an hour or two stirred up my faith. All the emotional trauma I'd been sunk in because of Chris' choice to commit suicide fell off.
During that evening, I remember turning to my brother's inert body, lying motionless on the bed, and saying, "Can't walk out of the room now, can ya?" And he couldn't. As I felt the Lord's presence deepen in that hospital room, joy started to bubble up. The Holy Spirit hadn't been silent; I just couldn't hear Him because of the horrible emotional uproar in my head. 
In the middle of all this, a young respiratory therapist came in. She happened to be a Christian and had come to give Chris a breathing treatment. Immediately she felt the strength of God's presence too.
Praise and worship refreshed my faith in God's sovereignty and goodness. Inner peace replaced my anguish. I decided to stay the night in Chris' room and the staff wheeled in a reclining chair, but I only slept a couple of hours.
Around midnight I awoke. Still feeling at peace, I picked up a pen and paper and wandered out into the waiting room. Writing my thoughts down always helped me to think and I still had some decisions to make.
My first decision was obvious. I stopped by the nurse's station and cancelled the next day's surgery, because there was no point. Such drastic action would buy Chris little, if any, extra time.
Sitting down in the waiting room, I asked myself, "At this moment, what do I believe?" and then wrote down five truths about the circumstances facing me. Each one felt very solid and full of faith.
1 God, You love my brother more than I do. (True.)
2 God, You want my brother saved more than I do. (Very true.)
3 Lord, You have numbered Chris' days and he will not live one hour longer or die one minute sooner than You decree. (Yes, Lord, I believe this.)
4 Neither my good decisions or my bad ones will determine my brother's eternal destiny.  (True.)
5 God, You are able to keep Chris alive until the spiritual work is done. (Yes, Lord.)
Those 5 basic statements of faith allowed me to place Chris in Jesus' loving, nail-scarred hands, trusting my Master with the older brother He'd originally blessed me with. 
I decided to put Chris on Comfort Care the next day, but it took me another 20 to 30 minutes before I knew I wanted to be in the room when he died. I told a male night nurse of my decision and left.
Driving back toward my old hometown around 2 am, Detroit's nighttime streets felt deserted, dark and a little spooky. The Holy Spirit, however, had filled my soul with Son light. All my anguish and uncertainty had fallen away. Arriving at the hotel, I quickly fell asleep.
The next day, I traveled back to the Burn Center one last time.
Please share or like this post