Summary of the Pit Dweller Series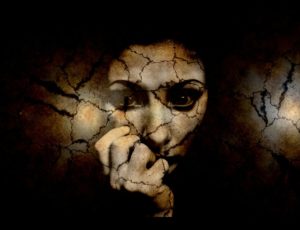 All of us have walked in dark places at one time or another. When a life-altering tragedy occurs, it's like a sinkhole suddenly collapses the sunny sidewalk beneath us. Dropping into a black pit filled with despair, fear and grief, we become reluctant pit dwellers. 
In December 2012, my brother Chris attempted suicide; he died five days later. The Pit Dweller Series is my testimony of God's goodness during that dark time.
A Time to Die
It was Monday Dec 24th, 2012, when my brother's heart stopped beating. The previous night I'd decided to halt all of the medical staff's lifesaving measures and allow my brother to die the next day. The "next day" happened to be Christmas Eve.  
It was a decision no little sister should ever be called to make. 
Yet my soul was at peace; God had worked a miracle the previous night, and rescued me from the darkest pit of fear and grief I'd ever been lost in.
First a Visit to the Police Station
Before returning to the Burn Center one final time, I visited the police station. After I arrived, the detective handed me a backpack my brother had chained to a lamppost. Planning his own suicide, Chris had wanted the authorities to be able to easily identify his dead body. Instead, thanks to a passing motorist, the first officers reached Chris when he was still alive and conscious. Badly burned over 85% of his body, the local ER stabilized him, then rushed him to Detroit Receiving Hospital's Critical Care Burn Center. Two hours later, a police officer phoned me in North Carolina, at 6:30 in the morning.
Sitting by his hospital bed for the past few days, I had suspected Chris was too badly injured to survive. The previous day the doctor had confirmed my suspicion.
Now it was finally time to let him go.
The Final Hours
After arriving at the Burn Center about noon, I put Chris on Comfort Care. The nurse unhooked everything keeping my brother alive, but he still remained sedated and on the respirator. He died almost 3 hours later. My breakthrough in faith the previous night had given me a confidence that God would keep my brother alive until all the spiritual work was done.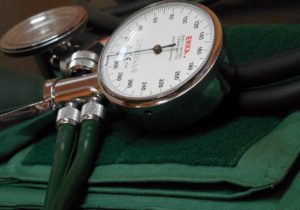 Not being a hospice or critical care nurse, I don't know if what I saw was unusual or a natural part of the dying process. Medical intervention had kept my brother's blood pressure within a normal range, roughly 120/80. A machine automatically registered his vital signs as his blood pressure steadily began to drop. When it reached about 44/20, it hovered there for 30 or 40 minutes. Then his BP started dropping again. His heart stopped several minutes later.
Because Chris was a suicide, his body couldn't be immediately released to a funeral home. Instead it was sent to Wayne County's Medical Examiner in Detroit to determine the cause of death. After Christmas, I would have to drive to the morgue in Detroit to identify my brother's body.
It was a problem for another day.
The Candlelight Service
Driving back to my room at the Best Western, I felt solemn and quiet inside. But I also had a strong inner need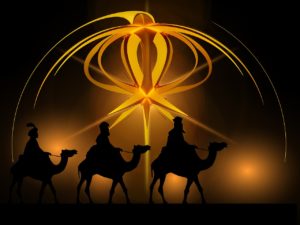 to attend the traditional, late evening Christmas Eve service at my old Episcopal church. Every Christmas Mom, Ralph and I would sing the hymns, listen to Rev Shirley preach, and worship God together. Everyone who entered the church received a program and a little white candle. At the close of the service, the sanctuary would darken. Then candle light would flow into the pews as each person lit their neighbor's candle with their own.
The service closed with all of us softly singing "Silent Night."
A Last-Minute Arrival
My husband Ralph had begun driving up from North Carolina that morning. We talked on the phone several times that day, whenever he stopped for gas, coffee or food. We'd spoken shortly after Chris died. Now, at 10:00 that night, just as I started to leave for the church, Ralph phoned one last time. He was standing in the hotel lobby. By driving a complex squiggle route through Ohio, he'd shaved hours off his travel time.
I was glad to see him and pleased we could go to the Christmas Eve service together. No one gives a better "comforting hug" than my husband.
Sharing Christmas Dinner with Rev. Shirley's Family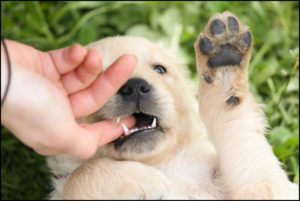 Afterwards Rev. Shirley M. greeted her people one by one as they filed out. When we reached her, I asked if we could still take advantage of her invitation to spend Christmas with her family.
She answered yes and told us when dinner would be served.
The next day we enjoyed a tasty feast, pleasant company, a two-year-old granddaughter, her older sister and two silky haired dogs, one of them very young.
Nothing is more distracting then an active toddler and a scampering puppy. At one point I found myself stroking both small dogs simultaneously, while they cuddled up next to me. So the Holy Spirit blessed me with some wonderful "pet therapy."
Rock Solid Faith
The day after Chris died, I woke up with a peace in my heart deeper than I can explain. The solid faith I received about my atheist brother's salvation and God's triumph has never left me
In I Corinthians 3, the bible talks about how after death, every Christian's deeds on this earth will be tested by fire.
…the fire will test the quality of each person's work. If what has been built survives, the builder will receive a reward. If it is burned up, the builder will suffer loss but yet will be saved—even though only as one escaping through the flames." 

(I Corinthians 3:13-15 NIV)
God truly doesn't value the same things we do. We value accomplishment, career success and financial independence. Our Savior values faithfulness, love and serving other people, especially our parents. Chris became Mom's caregiver during the last years of her life, so he may have earned a reward in Heaven after all.
And he was probably stunned to find himself standing in the Almighty's presence.
Strangely enough, I have never grieved for my brother. It's not a pathological refusal to acknowledge my loss; actually, I cry easily. Instead, it's a solid faith-filled certainty within my heart.
Whenever I think about my brother Chris, three thoughts come into my mind.
"He's safe."

"He's okay."

"I'll see him again."
And there's nothing depressing about that.
So, is the Pit Dweller series over? Not quite yet.
Next week I'll share an epilogue of sorts, listing all the ways God blessed me, before and after Chris' death. And who knows? I may even add an extra story or two that didn't fit into any of the other posts.
Please share or like this post