I'm on vacation this weekend, so enjoy my new meme!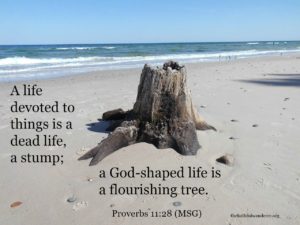 A life devoted to things is a dead life, a stump; a God-shaped life is a flourishing tree. Proverbs 11:28 (The Message Bible)
Feel free to share this meme with anyone you like, but please keep my blog's address intact.
Please share or like this post