Pit Dweller Series Summary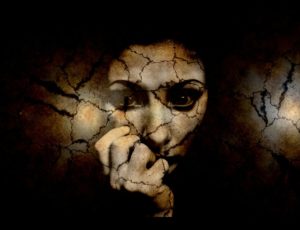 All of us have walked in dark places at one time or another. When a life-altering tragedy occurs, it's like a sinkhole suddenly collapses the sunny sidewalk beneath us. Dropping into a black pit filled with despair, fear and grief, we become reluctant pit dwellers.
In December 2012, my brother Chris attempted suicide; he died five days later. The Pit Dweller Series is my testimony of God's goodness during that dark time.
An Old Friend
After getting a good first look at my injured brother, I turned to greet Mom's Episcopalian minister, the Rev. Shirley M. and her husband. English by birth, Shirley often referred to herself as a Vicar rather than a Reverend and the term suited her well. I'd known Shirley for a number of years, because of my frequent visits home. When my elderly mother became unable to kneel at the altar to have weekly communion, Shirley brought the wine and wafer to where she sat in the pew.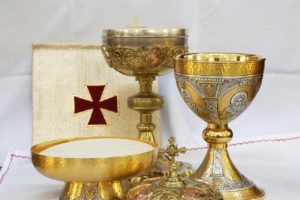 In her vestments, Shirley had come to perform last rites for Chris, because he was in real danger of dying.
Afterwards, as she was leaving, Shirley invited me to join her family Christmas Day for dinner. While I couldn't make any plans, I appreciated her invitation. Christmas was less than a week away.
To a pit dweller, the kindness of other people shines down like a shaft of sunlight into the darkness.
Why Did I Face This Crisis Alone?
Perhaps some of you are wondering why I traveled up to Michigan alone.
I am by nature an "extroverted introvert." I do enjoy people, but Chris' suicide opened deep wounds in my heart. It felt as if my soul had been burned too; I couldn't bear to be touched, not even by well-meaning friends.
In emails before I left, I told my loving NC church family and my closest girlfriends about Chris' suicide attempt and wrote,
"I know you love me, but please just pray. Don't email or phone me, because I'm on emotional overload and I can't handle any questions or sympathy right now."
I stayed in touch with only three people; my husband Ralph, Pastor Josh and my friend and mentor Alice. Ralph made it crystal clear that all I had to do was ask, and he'd come up to Michigan immediately.
Being alone gave me the freedom to grieve, get angry at Chris or pray panicked prayers out loud to God all night if I wanted to. If you've read the whole series so far, you've seen how the Lord kept providing me with help along the way. Sometimes Jesus worked through friends and sometimes He used total strangers.
But He walked with me through every moment of this hell on earth.
Where to Stay
Later we left the hospital and Colleen dropped me off at my old childhood home.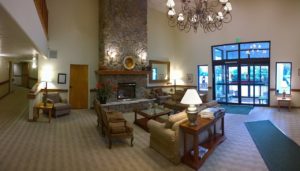 I hadn't visited since my Mom's death nine months before. The house was a little cold in December, the refrigerator unplugged and empty. All the important mail was piled up in one living room chair. On another was a notebook in Chris' writing with some information for the police, a crude handwritten will leaving me everything and a suicide note.
I couldn't bring myself to read my brother's suicide note until a year and a half later.
The house's atmosphere felt all wrong and suddenly I knew I couldn't stay there. Though I tend to over-think things, many of my wisest decisions while wandering aimlessly in the darkened pit were made by instinct.  I needed a break from all the oppressive, crushing emotions weighing me down. Quickly I called someone else and had them drive me to a Best Western ten minutes from my house.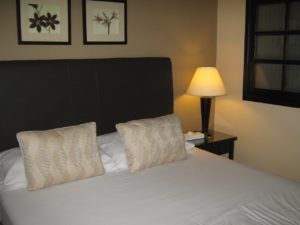 I felt relieved checking into the hotel. There wasn't any extra emotional baggage there.
After Mom's death, I had continued mailing Chris a check every month, along with a friendly note. I figured he still needed the money. Starting in August, my brother had stopped cashing my checks, so I'd just let the money accumulate in my bank account. Now that backlog of cash paid for the hotel room—at a discounted rate—for almost an entire month.
More on that later.
The Next Day
The next day, Colleen picked me up at the hotel and drove me to Detroit Receiving Hospital by the most direct route. To my surprise the hospital was easy to find, just a few blocks off of I-75. This highway ran right past the Best Western where I was staying.
During that visit, my fingers lightly rested on Chris' gauze-bandaged arm. When a nurse gently told me not to touch him, I quickly lifted my hand. The Burn Center staff were the experts. They knew how to treat badly burned victims like my brother. So "Look, don't touch" became my new motto.
My brother remained unconscious and on strong painkillers for the rest of his short life. A doctor told me that while Chris could hear my voice, the depth of sedation meant that he wouldn't retain the meaning of my words from one moment to the next.
Yet I had no desire to wake my brother up.
When the time came, I could say goodbye while my brother slept.
The next day, I rented a cheap car from Enterprise. Being able to drive myself any place I wanted to go felt very freeing.  Before going to the hospital, I visited a couple of places and then stopped by the police station to learn more about what had happened the day Chris attempted suicide. It was Sunday, Dec 23. The detective in charge of my brother's case was off, so I made an appointment to see her on Monday.
The Direction of My Prayers
Chris' physical injuries weren't what kept me up late at night, pacing the floor and hurling up panicked prayers to God.
No, my greatest fear came because if Chris died, he'd go to Hell. He was a lifelong atheist. Some people mistakenly believe that good people go to Heaven. That's not true—because no one is good enough. One selfish, sinful act is enough to disqualify us. And no person who has sinned can stand in God's holy presence.
Unless they've been redeemed.
The Scripture says:
23 For the wages of sin is death, but the gift of God is eternal life in Christ Jesus our Lord. (Romans 6:23 NIV)
The only way to enter heaven is if someone else pays our entrance fee—and Jesus did. Christians are a forgiven people. We've received mercy, in spite of all the bad things we've done.
We've been rescued; that's why we call Jesus "our Savior." His mercy is extended to everyone, but many don't accept the free gift He offers.
In essence, we each choose our own eternity. If you don't want anything to do with God, your desire is honored. In the afterlife you go to the one place where God is not—Hell. You get your wish to live without Him for all eternity.
No laughter, no light, no kindness, no beauty—it's the ultimate, eternal "dark pit."
No.
He was dying, but I wasn't willing to lose my brother a second time.
While Chris lay unconscious in Intensive Care, my prayers bombarded Heaven, like a reverse hailstorm. Many of my friends joined me, crying out to God for Chris' salvation.
Meanwhile the medical staff waged a different kind of battle, keeping my brother alive hour by hour.
Please share or like this post