Summary of the Pit Dweller Series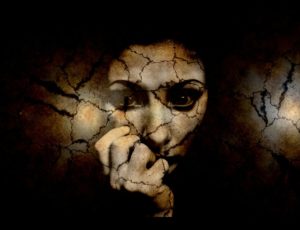 All of us have walked in dark places at one time or another. When a life-altering tragedy occurs, it's like a sinkhole suddenly collapses the sunny sidewalk beneath us. Dropping into a black pit filled with despair, fear and grief, we become reluctant pit dwellers. 
In December 2012, my brother Chris attempted suicide; he died five days later. The Pit Dweller Series is my testimony of God's goodness during that dark time.
In this post, I list some ways God helped or comforted me during the darkest period of my life. Even though many of my blessings came from human beings, I still give the Ancient of Days all the glory; He brought each of these people into my orbit at a critical time.
17 Every good and perfect gift is from above, coming down from the Father of the heavenly lights, who does not change like shifting shadows. (James 1:17 NIV)
A Christmas Eve Snack
Even in my bleakest moments wandering in the pit, God would send small shafts of sunlight into my darkness.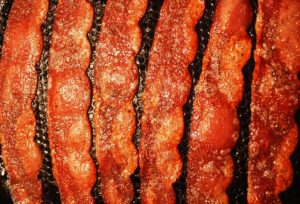 On Dec 23, the night before Christmas Eve. I started talking to one of the medical people on duty. His 4-year-old little boy had decided not to set out any milk and cookies for Santa. Instead, his son planned to leave out a plate of bacon.
Now that's impressive. When a small boy can think that far "outside the box," he deserves a little extra from Kris Kringle.
Of course, I would think that—I'm a bacon lover myself.
Other "Pit Dweller" Blessings in Random Order:
1 Our Hotel. Ralph and I stayed at the Best Western for weeks. After the funeral we still had tons to do, including setting up the sale of my mother's house. I would stop by the front desk whenever we were due to check out and reserve our room a few more days. Knowing our circumstances, the staff discounted our room rate. Two more things helped; every month, I sent my brother a check, because he had little or no income. I wanted to help Chris get on his feet. For whatever reason, he hadn't cashed my last 5 checks. I couldn't reach him by phone, so the extra money just sat in my bank account.
These funds paid our room rent from Dec 21 through mid-January. The second helpful event? Freezing cold temperatures. We didn't have a refrigerator in our room, but we didn't need one. All our perishable groceries—sandwich meats, milk, mayonnaise, orange juice—stayed locked in the trunk of our car.
During Michigan's coldest winter months, thawing is not something you worry about.
2 Other People's Faith-filled Prayers. Traumatized by the suicide attempt, I couldn't seem to grab hold of God at all. The prayers I bombarded Heaven with were all panicked and tear-soaked. My agitated, nightly pacing wore down the carpet. An avalanche of dark emotions buried my ability to believe in God's sovereignty over Chris' worsening physical condition. 
Some of you walked with me during that dark time. Please know your faith-filled prayers on my family's behalf made an eternal difference to both of us—don't ever doubt it.
3 Kindness from our employers. Both Ralph's boss and mine told us, "Stay in Michigan as long as you need to."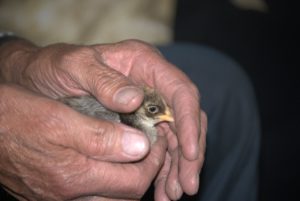 4 God's Mercy when Mom Lay Dying. Mom's greatest fear wasn't death. It was being bedridden in a nursing home. Her stroke partially paralyzed her body and stole her ability to talk, but the stroke also caused her to sleep 24/7, unless the nurses aroused her. She saw me during one of her wakeful times, grasped my hand and then drifted off to sleep again within a few minutes.
After Chris and I put her under Hospice care, Mom passed away peacefully in her sleep that very evening, while still in the hospital.
5 Finding another Location in Detroit. I mentioned in Part 4 that I had the unfortunate habit of getting lost easily and in 2012 I didn't own a GPS. Shortly after Christmas, I had to drive back into Detroit, to the Wayne County Medical Examiner's Office. Michigan law required me to identify Chris' body before it could be released to the funeral home. Detroit's streets are laid out like the spokes of a wheel—very confusing! To reach the Burn Center, I would drive up I-75, take the Warren Avenue exit and turn left a couple of times. God mysteriously arranged things so that to reach the Medical Examiner's Office I took the same exit and turned right instead of left onto Warren Avenue. The ME's building was three blocks down. It had great parking too.
6 The Morgue Attendant. For identification purposes, the Morgue attendant showed an image of my brother's dead face on a television screen; so I didn't have to view his remains in person. And like the Burn Center's staff, this man understood how to deal with traumatized, grieving people. After identifying Chris, I suddenly started talking about his suicide. I must have talked 45 minutes while the attendant listened sympathetically. I believe he would have let me talk for five hours if I'd needed to.
7 A surprise from Enterprise. Soon after flying to Michigan I rushed into Enterprise early one morning and said, "My brother's in Intensive Care in Detroit. What's the cheapest car you have?" About a week later, when I returned the car, I found out Enterprise had substantially slashed their daily car rental rates for me. What a blessing!
8 Tangible Love from Home. Our church in North Carolina took up an offering for us and raised $400 during a single service, while we were in Michigan. This tangible gift of love touched me deeply.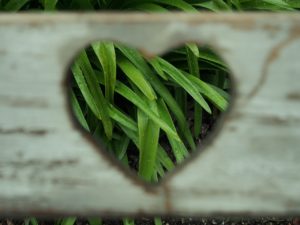 9 A "Green" Burial. In a "green burial" no chemicals are used to preserve the body; instead it's refrigerated until the day of the funeral. Both my brother and mother cared about earth's ecology. As an organic gardener, Mom wouldn't even use pesticides. So the idea of a "green" or natural burial appealed to both of them.
There was just one problem.
Only one cemetery in our corner of Michigan had some grave lots set aside for "green burials" and it was a Catholic cemetery. My mother, as an ex-Catholic, almost wasn't allowed to be buried there. My brother Chris lived as an atheist and then committed suicide. I dreaded having to verbally wrestle with the same woman about whether my brother's body could be laid to rest next to my mother's. At the same time, I didn't feel comfortable about concealing the truth. And I couldn't be angry with her. As a Catholic, her stance was a matter of religious principle. She was simply seeking to live her life with integrity and I admire that.
Once more, God intervened.
In the 9 months between my mother's death and my brother's, the Holy Spirit arranged for different people to make the decision about who could be buried in that cemetery. My problem evaporated and Chris' grave is right next to my mother's. It's just another instance of my Heavenly Father's tender care.
10 Ownership of my childhood home. The lawyers and the courts had finished probating Mom's will, leaving ownership of the house to both Chris and I. As the sole surviving homeowner, I could sell the house easily.
11 Chris' funeral. All my cousins, including those who lived many hours away, came to Chris' funeral. What a wonderful surprise! Rev Shirley held the service in St Thomas' chapel and I did enjoy a small moment of humor. When Colleen solemnly carried in the 4-foot-high holy cross, she accidentally knocked over the stand to place it in. The cross couldn't be laid down or propped against the wall, because it might fall to the floor. Fortunately, she spotted Larry sitting in the first pew. With great presence of mind, Colleen stepped up to this total stranger, wrapped his startled hand around the cross' shaft and then walked over to the pulpit to help conduct the service.
I still grin when I think of it.
Unspoken Nicknames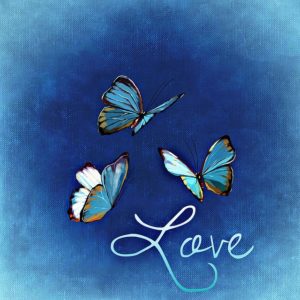 Two nicknames have dropped out of my life and I will always miss them.
My mother's lifelong nickname for me felt very special. She called me "Red" because of my red hair. My hair's lightened to blond now, on its way to white, but even if I'd dyed my hair purple with green streaks, my mother would still have called me "Red," without even thinking.
Chris gained a lifetime nickname from me while in high school, when he studied a foreign language. "Bruder" means "brother" in German. I don't think I ever called him anything else. To comfort myself, I even had the word carved on his tombstone; "Beloved Bruder, Faithful Son."
Yes he was.
Next week I will wrap up my Pit Dweller series. Selling a house from out of state is supposed to be very difficult, but it isn't. Not when the Holy Spirit gets involved.
Please share or like this post